Television Stations Can Avoid Printing Bottlenecks with Preprinted Discs
Looking for an easy way to label your television station's digital archive? Using preprinted discs keeps your station's DVDs looking neat and professional.
Television stations use printed discs to:
Keep Accurate Files – use checkboxes and text lines to ensure consistent labeling and accurate filing.
Avoid Printing Bottleneck – The printing portion of the disc publishing process is the bottleneck that holds up production. Avoid delays in creating digital copies of your footage and concentrate on what you do best.
Quickly Provide Copies of News Programming – Community organizations and students frequently request copies of news programming. Be able to answer those requests quickly and easily with professional looking discs.
Get FREE Sample »
---
DVD Disc Design Ideas for Television Stations
Use these images as inspiration for your disc labels.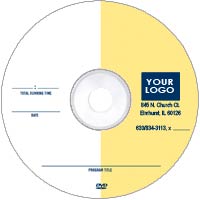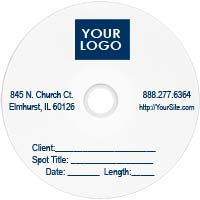 ---
---
Current Promos Available from CustomPrintedDiscs.com
FREE Printed Disc Sample
Receive a FREE printed disc sample with your artwork or company logo. Learn Why Custom PrintedDiscs.com is a top name in disc printing.
FREE WaterShield Sample CD or DVD
See for yourself why WaterShield CDs and DVDs are considered the best discs for inkjet printing.
FREE Paper Sleeves with First Order
Place your first order of 100 discs or more and receive paper free paper sleeves with your order.